History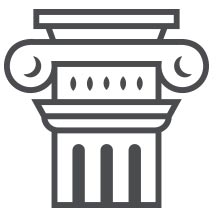 of The Texas Heart Institute
Milestones of Texas Heart Institute's History
A History of Firsts
Throughout our history, we have been at the forefront of cardiovascular discovery and innovation. In fact, some of the greatest inventions in the history of mankind have been made in Texas — in the heart of the Texas Medical Center, right here at The Texas Heart Institute.
It all started in 1962, when the understanding, diagnosis and treatment of cardiovascular disease were in their infancy. It was then that Dr. Denton A. Cooley made a decision of great importance that would benefit people throughout the state of Texas, across the United States and around the world.
He founded Texas Heart Institute (THI) on August 3, 1962. Its mission: to reduce the devastating toll of cardiovascular disease through innovative programs in research, education and improved patient care.
More than 55 years later, the Institute's success cannot be counted simply in time, but in new knowledge and discoveries that have advanced the progress against cardiovascular disease, the leading cause of death in the United States. Through our innovative programs in research and education, THI has been the setting of a variety of exciting developments about the causes, prevention, diagnosis and treatment of cardiovascular disease. Among these are the first successful heart transplantation in the U.S., the first implantation of an artificial heart in man in the world, breakthroughs in the treatment of infants born with congenital heart defects, and effective methods of preventing heart attacks by reducing the formation of blockages in the arteries.
In addition, Texas Heart Institute and its clinical partner, Baylor St. Luke's Medical Center, have become one of the nation's largest cardiovascular centers. Members of the Institute's Professional Staff have performed more than 118,800 open heart operations, 258,000 cardiac catheterizations and 1,270 heart transplants – experience no other facility can match.
Donate to Texas Heart Institute
As Dr. Cooley prophesied over half a century ago, Texas Heart Institute has offered hope to victims of cardiovascular disease around the world. As long as heart disease remains a threat to all our lives, our efforts will continue.
Our progress would not be possible without the confidence, commitment and support of our donor community.