THI Journal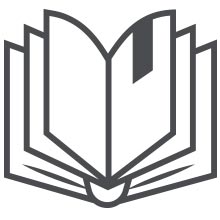 By Texas Heart Institute
About the THI Journal
The Texas Heart Institute Journal is a peer-reviewed journal published bimonthly by the Texas Heart Institute as part of its medical education program. The purpose of the Texas Heart Institute Journal is to educate, with emphasis on the dissemination of information to physicians in practice. Authorship is open to all clinicians and research scientists with an interest in the prevention, diagnosis, or treatment of cardiovascular disease.
The Journal invites the submission of:
Clinical Investigations
Laboratory Investigations
Reviews
Techniques
Coronary Anomalies
History of Medicine
Case Reports/Case Series
Focus on ECGs
Images in Cardiovascular Medicine
Guest Editorials
Peabody's Corner
Letters to the Editor
Special consideration will be given to Clinical and Laboratory Investigation papers.
Manuscript Submission
New Issue Available for Viewing
When your files are prepared according to the Journal standards, register for an account and submit your manuscript at Editorial Manager.
Quick Links