Scientific Publications & Grants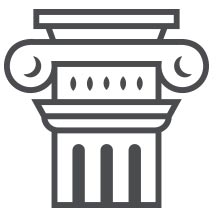 At Texas Heart Institute
The Scientific Publications & Grants department was established to provide Texas Heart Institute researchers with professional scientific editorial services for the following types of projects:
Journal articles
Book chapters
Review articles
Monographs
Case reports
Abstracts
Book reviews
Editorials
Research posters
Slides
Presentations
Galley proofs
Grants
Our editors are certified by the Board of Editors in the Life Sciences (BELS) and by the American Medical Writers Association (AMWA), and most have advanced degrees in science. The editors will work with you—the author—and the journal or book publisher to expedite the publication process. Our goal is to promote accuracy and clarity of information in manuscripts that originate from the Institute. We can assist authors in all aspects of publication, including editing, interaction with journals and publishers, galley proofreading, project management, and instruction on how to prepare a scientific manuscript.
Helpful Resources
Continue to check back for additional resources from our team to help you develop abstracts, manuscripts, and grant proposals.
Contact Us
Stephen N. Palmer, PhD, ELS
Scientific Publications Manager
Phone: 832-355-8902
Email: spalmer@texasheart.org