Recipes with Heart | Fiesta Lime Tilapia
Servings: 4
Ingredients:
4 (6 oz) tilapia fillets
4 tablespoons fiesta lime salt-free, seasonings
8 ounces fresh, spinach
1 1/2 tsp olive oil
Directions:
1) Rub tilapia fillets with 1 1/2 Tbsp. olive oil.
2) Sprinkle Seasoning evenly on each fillet.
3) Heat the Grill Pan. Grill 5-7 minutes depending on fillet thickness.
4) Serve on top of 2oz of fresh spinach.
Nutrition Facts:
Amount Per Serving: Calories 208/Total Fat 9g/Saturated Fat 2g/Monounsaturated Fat 4g/Polyunsaturated Fat 1g/Trans Fat 0g/Cholesterol 60mg/Sodium 157mg/Potassium 436mg/Total Carbohydrate 2g/Dietary Fiber 1g/Sugars 0g/Protein 32g
Recipes featured are heart healthy; however, you may have special dietary requirements or food/drug interaction concerns. Check with your healthcare professional before trying a recipe.
---
About the Chef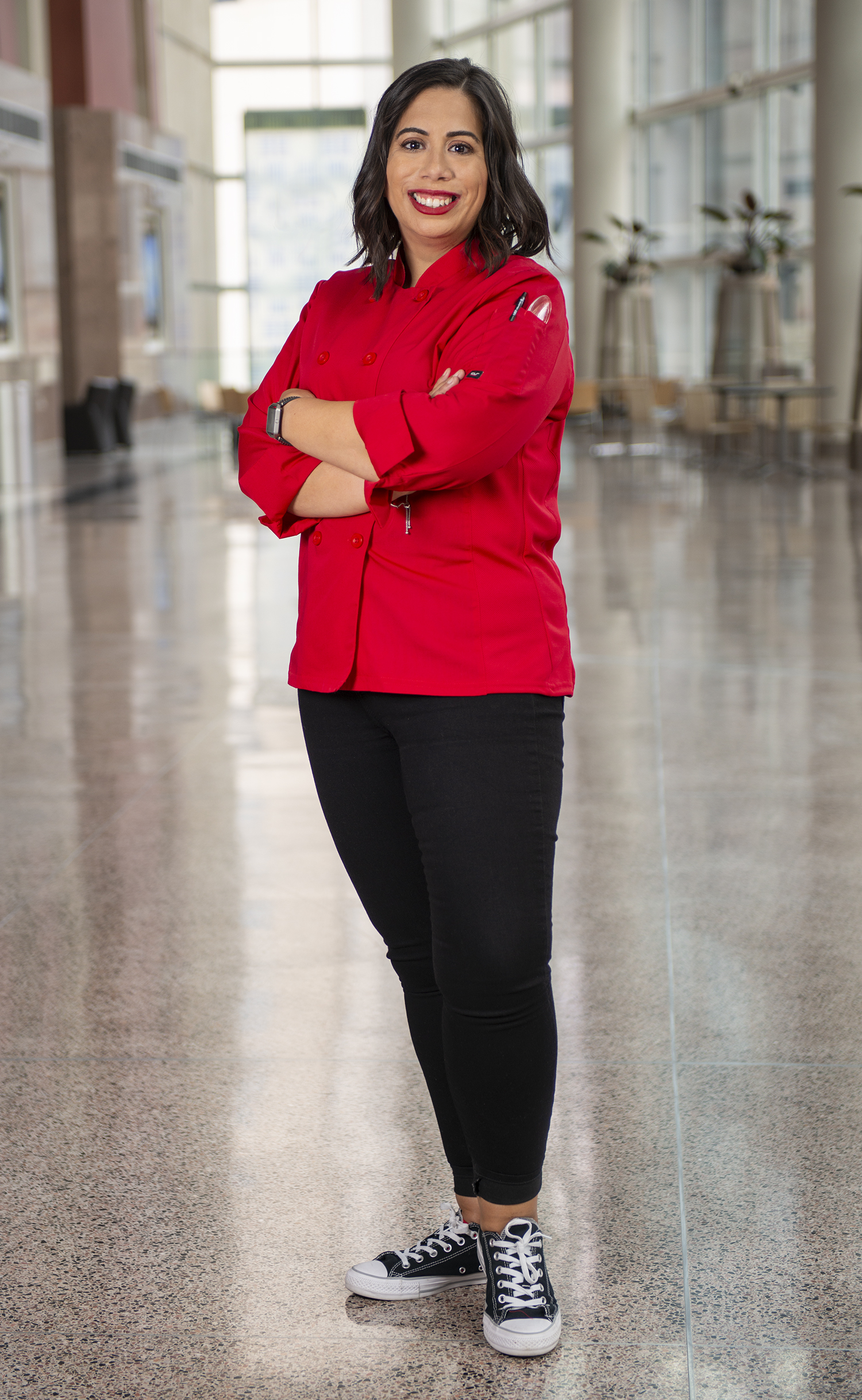 Amanda is a heart transplant recipient and graduate of The International Culinary Schools at the Art Institute of Houston, Texas. Born with Congenital Heart Disease, at only 14 days old, she had her first surgery to repair a VSD and a Coarctation of the Aorta. She was non-symptomatic and playing sports until the age of 12 when she needed a pacemaker implanted and she was soon diagnosed with Dilated Cardiomyopathy.  In October of 2003, a stranger gave her the gift of life. Amanda learned at an early age the meaning of healthy living and has dedicated her second chance at life to help educate others. Today she teaches heart patients how to modify their favorite recipes, find heart-healthy foods at the grocery store and change their eating habits. She also developed a heart-healthy cookbook. Learn More About Chef Amanda