Classes
We offer instruction on a wide range of topics and software related to research and information management. All classes are available as one-on-one or group sessions. We also develop classes to suit your needs! Call us to set up an on-demand class or discuss your specific training needs.
Check our current schedule of Friday classes. If you are interested in attending a class on our schedule, please register by email
Highlights of the New PubMed
This class is for current users of PubMed to learn about New PubMed. The overhaul rolling out in 2020 includes a mobile-friendly design. There are also new search algorithms and features that make searching faster and simpler than before.
Get a 30-minute introduction to the new features and try it out with a PubMed expert to guide the way.
Register or Request
Introduction to PubMed
This class is an introduction to literature searching using the most recent PubMed interface and options for customization. We focus on performing basic searches and narrowing results using the limits feature. Efficient ways to download or share citations are also covered. Using a My NCBI account to customize the PubMed interface and to save searches and citations is demonstrated.
Register or Request
Advanced PubMed
Want to get more out of New PubMed? This advanced class focuses on building more sophisticated searches using techniques that apply to any database. We use Boolean operators to build more precise subject searches. We introduce special search techniques like truncation, phrases, and field tags. This class also demonstrates the use of medical subject headings (MeSH) to quickly focus on your chosen topic.
Register or Request
EndNote
Students get an introduction to using EndNote, a reference management tool, to organize their literature collection and create bibliographies in Word. Learn how to create an EndNote library and populate it by importing references directly from a folder of pdf files or from a PubMed search. You will also be introduced to how you can organize references in groups.
Register or Request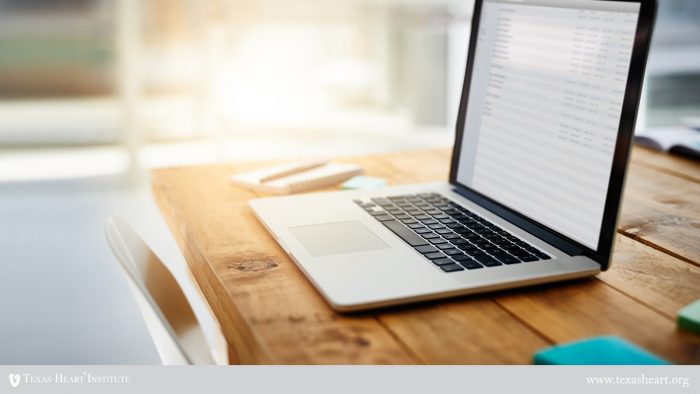 Excel
This is a crash course in data entry tricks, formatting, and basic formulas. Most of us have never had formal instruction in Excel, but we somehow make it work. This class is designed with that in mind. Expect a fast-paced, interactive class that gives you a peek at the potential of Excel that you may be missing. We will cover some data entry shortcuts, sorting and filtering capabilities, as well as basic formulas and functions.
Register or Request
Find it All! Embase
Explore the application of advanced search techniques to this subscription database. Embase includes a comprehensive index of peer-reviewed biomedical literature not covered by PubMed and combines its own Emtree terms for devices, drugs and more to make papers easier to find.
Find it Fast! Scopus
Explore this subscription database. Scopus is an abstract and citation database of peer-reviewed literature that includes powerful analytics tools to go beyond search into discovery and analysis.
Register or Request
Impressive Presentations
Refine your presentation skills to impress your colleagues and bring your research to life. This class covers basic presentation design principles, relaxation techniques, and public speaking tips.
Register or Request
PowerPoint I
This class covers the basic tools you need to create presentations from scratch using the new features of PowerPoint. It covers the basics, from how to make slides from scratch to inserting pictures and screenshots. We will also practice using some of PowerPoint's special features like the eyedropper tool, which allows you to easily match colors on your slides.
Register or Request
PowerPoint II
Learn how to add visual elements to your presentations – images, videos, tables, charts, animations in PowerPoint. Participants in this class should have some working knowledge of PowerPoint. Students learn how to create tables and graphs, as well as insert pictures, objects, and video clips into their presentations. Applying animation is also introduced.
Register or Request
Rapid Research Alerts
Come explore tools for keeping up with the flood of new information – in the news and in medical journals. Keeping up with the latest medical news and research can be time-consuming. Learn how to stay current in half the time with search alerts and RSS feeds. Relax and have the information come to you!
Register or Request
Resources for Research
Do you have a research question, but don't know where to start? Have you run out of places to search? Resources for Research can help! We'll cover where to start, whether it's a general research question or a detailed research project. We'll discuss how to get your hands on full-text articles and other resources.
Register or Request
Wonders of Word: Beyond the Basics
This class focuses on strengthening Microsoft Word foundation skills. Get hands-on, step-by-step practice in the essential skills for efficiently creating professional documents. Build your confidence by editing and formatting three sample documents guided by the instructor who will also help you troubleshoot. Topics include moving sections of text, formatting text, adjusting line spacing, inserting pictures, creating indents and bullet lists, setting margins, adding sections and breaks, adding page numbers, and creating headers and footers.
Register or Request
Write it Right! Writing for the Workplace
This class will help you communicate clearly and effectively in the workplace, with a special focus on email conventions and etiquette.
Register or Request