Library & Learning Resource Center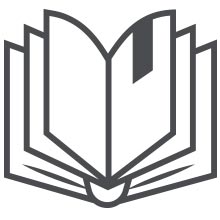 At Texas Heart Institute
The Texas Heart Institute Library and Learning Resource Center was established in 1990 and has been located in the Denton A. Cooley Building since 2002.
The Library and Learning Resource Center is dedicated to supporting the activities and programs of the Texas Heart Institute as they relate to patient care, education and research. The department accomplishes its mission by maintaining an up-to-date collection of books, journals, audiovisual items, and other library materials related to the study and treatment of cardiovascular disease. Our collection includes 1,800 books, more than 1,900 audiovisual items, and subscriptions to more than 40 medical, scientific and technical journals.
Services
Texas Heart Institute Library and Learning Resource Center offers the following services to eligible users.
Collection (books, journals, audiovisual material) – Textbooks are arranged by subject and the audiovisual collection is arranged by media type and classified by subject in accordance with the National Library of Medicine's classification system. We receive approximately 100 current journal titles, which are arranged alphabetically.
Classes – Classes about information retrieval and management are offered by L&LRC staff. We currently offer PubMed classes, Accessing Electronic Resources, PowerPoint, EndNote, Excel, Library Essentials, Impressive Presentations, Scopus, Searching – Google Scholar, and Rapid Research Alerts.
Fee-based Interlibrary Loan – Photocopies of articles from volumes not held at the Texas Heart Institute Library may be obtained through interlibrary loan. There is a charge for this service, and delivery time varies between 2 and 8 days. Rush requests require an additional fee and are generally available within 24 hours.
Mediated Literature Search Service – The Library's search professionals can perform mediated literature searches for patrons. A variety of databases are used, including MEDLINE, Cinahl, EBM Reviews, Current Contents, Reference Update and Up-to-Date. Current awareness services, also known as SDIs (Selective Dissemination of Information), are available to clinicians and researchers who need a weekly or monthly update of the journal literature about any topic or field of interest.
Public Access Workstations – Computer systems that support reference and academic tasks are available. Interactive educational and reference materials, document editing and production software, and imaging hardware are also available.
Hours of Operation
Monday through Friday:
8:00 a.m. to 5:00 p.m.
Location
The Texas Heart Institute Library and Learning Resource Center is located on the 5th floor of the Texas Heart Institute, the Denton A. Cooley Building on the Texas Medical Center campus. Click here for detailed directions including maps.
Eligible Users
Texas Heart Institute professional and consultancy staff
Residents and fellows who are members of an official Texas Heart Institute residency or fellowship program
Texas Heart Institute employees
Students who are currently enrolled in a formal Texas Heart Institute student program
Visiting physicians who are affiliated with a specific Texas Heart Institute department or program
Class Schedule
Explore our Collections
Professional Staff Publications
Need Help?
A reference librarian is available to answer questions and provide assistance regarding collections available at Texas Heart Institute. If you need in-depth assistance, we recommend you make an appointment with one of our staff members.
Sonya Fogg–Library Manager
Phone: 832-355-4753
Email: sfogg@texasheart.org
Rebecca Ajtai–Librarian
Phone: 832-355-4128
Email: rajtai@texasheart.org
Holly Hoggard–Library Assistant
Phone: 832-355-9560
Email: hhoggard@texasheart.org