The Ali Massumi Cardiac Arrhythmia Symposium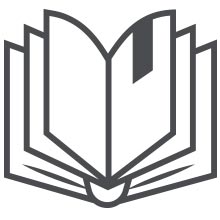 Saturday | February 16, 2019
The Ali Massumi Cardiac Arrhythmia Symposium
About the Meeting
When: February 16, 2019
Where: The Houstonian Hotel | 111 North Post Oak Lane Houston, TX 77024
Course Director: Mohammad Saeed, MD
Credits Offered: 6.00 AMA PRA Category 1 Credits™
Program Overview
The field of cardiac electrophysiology has evolved from a specialty that primarily managed arrhythmias with drug therapy to one with an expanded role of various nonpharmacologic therapies in detecting and terminating arrhythmias. Representative of this development are the rapidly evolving treatment options for patients with ventricular tachycardia and fibrillation (VT/VF), the most common cause of sudden cardiac death. Pharmacotherapy has not proven to be an adequate treatment option for many of these patients. Although implantable cardioverter defibrillators (ICDs) are effective in terminating VT/VF, but repetitive shocks significantly impair quality of life, and inappropriate ICD shocks in patients with heart failure are associated with increased mortality. Percutaneous catheter ablation has evolved as a promising therapy, particularly in patients with recurrent VT refractory to drugs.
There have also been recent changes to the way we manage patients with atrial fibrillation (AF). Guidelines for the use of anticoagulants have been updated and expanded. There are non-pharmacologic therapies now available to prevent embolic stroke in patients who are at increased risk of bleeding. Catheter ablation for AF has become a mainstream treatment option. New catheters with force sensing technology have improved outcomes and reduced complications.
The Ali Massumi Cardiac Arrhythmia Symposium is designed to provide electrophysiologists, cardiologists, internists, and associated professionals with state-of-the-art information on the fundamental mechanisms of cardiac arrhythmias and the best practice approaches to clinical diagnosis, evaluation, and management of abnormal heart rhythms.
Learning Objectives
Identify patients who may be at high risk for development of AVB during a TAVR procedure as well as in the post-operative period.
Discuss alternative options for patients needing a cardiac rhythm device for treatment of ventricular arrhythmias
 Identify the advantages and disadvantages of Cryoablation vs Radiofrequency catheter ablation for AF.
Discuss the possible role of concomitant Left appendage closure and PVI to improve AF ablation procedure outcome.
Identify the role of VT ablation in the management of ventricular tachycardia.
Recognize POTS symptoms in order to appropriately assess and treat the disorder.
Target Audience
The symposium has been designed for: Cardiologists, cardiologists with an interest in electrophysiology, cardiac electrophysiologists, internists with an interest in cardiology, cardiology fellows, CHI Health-Baylor St. Luke's Medical Center cath lab technicians; family and general practitioners.