Annual Houston Echo Review: Boot Camp for Echo Board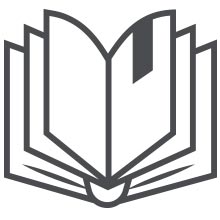 April 4-6, 2019
Annual Houston Echo Review:
Boot Camp for Echo Board
About the Meeting
When: April 4-6, 2019
Where: The Intercontinental Hotel – Houston (6750 Main Street; Houston, Texas 77030)
Course Director: Raymond Stainback, MD
Credits Offered: 22.50 AMA PRA Category 1 Credits™
**NEW** Echo Symposium 2019 is now offering ABIM MOC Credit!
Successful completion of this CME activity, which includes participation in the evaluation component, enables the participant to earn up to 22.50 Medical Knowledge MOC points in the American Board of Internal Medicine's (ABIM) Maintenance of Certification (MOC) program. Participants will earn MOC points equivalent to the amount of CME credits claimed for the activity. It is the CME activity provider's responsibility to submit participant completion information to ACCME for the purpose of granting ABIM MOC credit.
Hotel
Discounted rooms available at the International Hotel: Annual Echo Symposium
About the Conference
Practicing cardiologists with significant echocardiography experience frequently request clinical echo updates or fast paced review sessions from the Texas Medical Center "experts." Additionally, adult and pediatric cardiology and cardiovascular anesthesiology fellows in training annually request local review sessions before the National Board of Echocardiography (NBE) examinations from area experts. In response to these needs, experts at Texas Heart Institute and the Greater Society of Echocardiography have organized a three-day intensive review course to fill this educational gap. The course will help to prepare attendees in a cost-effective manner to identify areas of weakness prior to self-study or a more intensive review course prior to the NBE examinations (echoboards.org) The course is also intended to serve as a clinically oriented update and review for practicing cardiologists.
Program Overview
The Houston Echo Review is a three-day course of lectures, interactive discussions and case presentations designed to prepare cardiovascular specialists for the National Board of Echocardiography (NBE) examinations. It is offered in cooperation with the American Society of Echocardiography (ASE).
The first day will cover cases that focus on new directions and techniques of echocardiography; topics cover, but are not limited to, adult congenital and structural heart disease, AHF, cardiac oncology, complex valve, mechanical circulatory support, and adult congenital echocardiography. The course will be a fast-paced review of topics similar to those covered in the ASCeXAM® scheduled for July 2019. The scope of the review is designed to be extensive enough for attendees to be able to identify their areas of strengths and potential weaknesses when designing their own subsequent self-study program in preparation for the NBE examination. Attendees may discover that they would additionally benefit from a more extensive multi day review course. For these reasons, the course is scheduled approximately 90 days prior to the NBE examination.
The course will also provide an overview of echo lab quality improvement (QI). Both the clinical content and QI material is beneficial for any practicing echocardiographer regardless of whether or not they plan to take the NBE exam. The participant will find this course useful for both the NBE initial and recertification examination preparation.
Sonographers are encouraged to attend to improve their clinical knowledge base. However, this course should not be used as a "stand alone" review for sonographers preparing for their professional credentialing examinations.
Target Audience
The meeting has been designed for: Physicians, Fellows/Residents, Nurse/Nurse Practitioners, Cardiac Sonographers; CV Ultrasound Students, ASE Members.